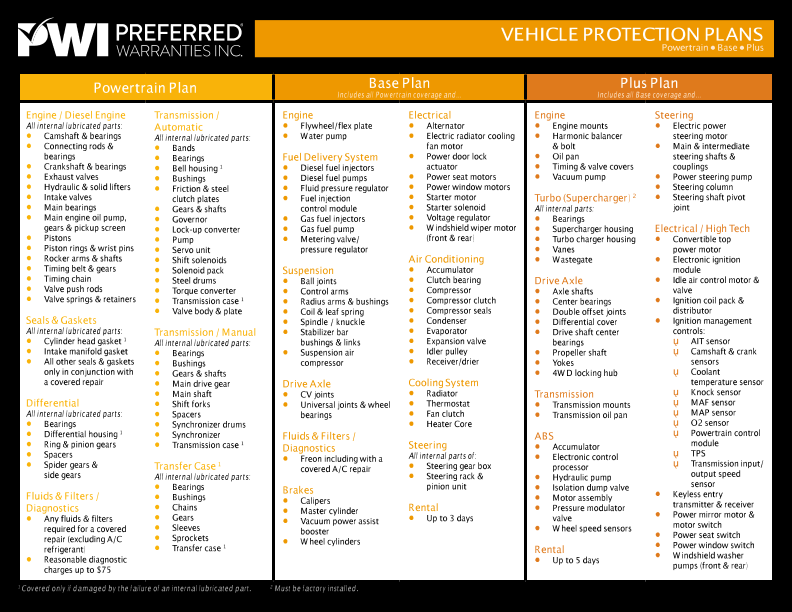 This is provided by Caspian Auto Motors to inform our prospective buyers regarding vehicle warranty/service contract process.
All vehicles are being sold AS-IS from Dealership but we pay to get service contract from third party warranty companies. We work with a number of different warranty companies.
Caspian Auto Motors offers free 6 months / 6,000 miles limited Powertrain service contract with full price through third party warranty companies only those who pay cash for the vehicle or they finance the vehicle through their own bank. We may not issue any service contract if customer gets discount on the price.
Customer should contact the warranty company (once vehicle is sold) regarding any issues they are having with the vehicle that's under warranty. Customer is responsible with any repairs that are not under warranty.
If customer prefers to finance the vehicle through one of our Subprime lenders we may charge you service contract fee and issue you 12 months / 12,000 miles Powertrain warranty. This will help us to recover any additional fees that Subprime Lenders might charge. If customer wishes to finance the vehicle through one of our Subprime lenders and don't want warranty, we will sell the vehicle AS-IS and won't issue any service contract.