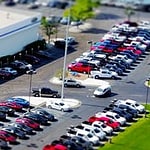 From lower insurance to cheaper registration fees, there are a lot of good reasons to buy a used car. When shopping from a reputable seller, Stafford drivers are guaranteed to get high-quality autos and long-lasting value. At Caspian Auto Motors, we want to highlight some of the impressive benefits that can be gained by choosing a used vehicle.
Initial Depreciation Can Actually Work in Your Favor
New cars lose a significant amount of value once their owners drive them off the lot. With previously owned automobiles, this initial depreciation has already occurred.
Read More