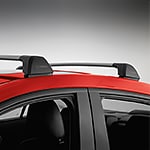 At Caspian Auto Motors, we'd like you to know as much as possible about your vehicle. One part of your vehicle that can offer you the most versatility is the roof rack. Here are some tips on how you can get the most of this important part of your vehicle.
First, measure the items you wish to put on your roof. Make sure the items can fit within the box area. Second, place your items in a weatherproof bag or box. Afterward, make sure the items on the roof cover the box area completely. You don't want items to shift during movement. Finally, secure the items in place with cam buckles.
If you would like to have your vehicle serviced today, visit us at Caspian Auto Motors. We offer competitive prices and excellent service on everything from routine maintenance to large repairs. With a full-staff, we are ready to service your vehicle fast.