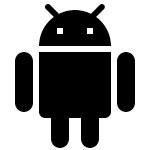 When buying a new vehicle, Android Auto is a great feature to have. This technology will simplify your life with hands-free capabilities. This is the reason why it's so popular. Check out these key features:
Navigation

Many drivers are accustomed to having navigation tools when driving a vehicle. What's great about Android Auto is that it takes navigation to a new level of ease. It enables you to get help finding a gas station and make changes to your destination without skipping a beat.

Chat Apps

?You can use Android Auto on different chat apps. For instance, Google Assistant can read any text messages that you've received. Instead of typing a response, you can even issue a voice command to answer a message.
Are you ready to test drive a new vehicle? You can do that here at Caspian Auto Motors. While at our dealership, you can learn more about Android Auto and other technologies. Contact us today!